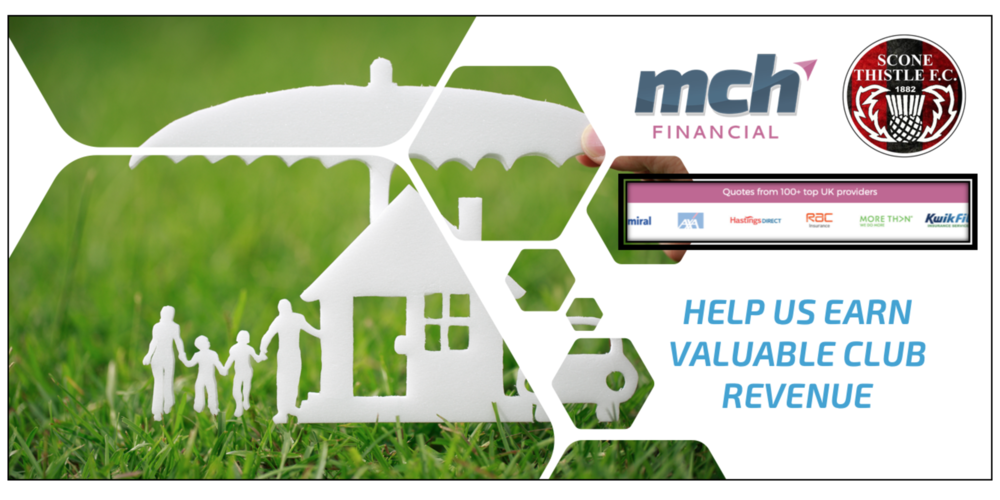 Calling all club members, friends and family!!
Scone Thistle Community Club strives to create lifelong memorable experiences both within the community and for everyone connected with the club, past, present and future.
Building and maintaining modern accessible facilities, both sporting and social, play a critical role in achieving our objectives. The club is making significant progress in this area right across its facilities footprint, however there's no doubt that it's a costly, lengthy and demanding process!!
We have access to a fundraising initiative that for a change, will hopefully SAVE YOU money AND financially reward the club at the same time!
Simply by buying your compulsory every day insurance products through our club website here you have the opportunity to save money on your premiums and the club will earn a pretty generous kick back.
This is controlled via our club management system and our website so rest assured, YOU WILL NOT BE SPAMMED OR MARKETED!!
If you're in the market to renew any of your products, you can access many of the major UK insurers right now. If you're not ready just yet, you can save your insurance renewal dates to your personal profile here or via your MCH app (members only) and you'll receive a reminder nearer the time.
Once again.... YOU WILL NOT BE SPAMMED OR MARKETED, this is simply to remind you, at the right time, that you can help the club raise additional funds on the back of the products you will be buying anyway.
Please share this plea for help with your friends and wider family by clicking on the facebook icon at the top of the article and as always, thanks for your support.
Back to news