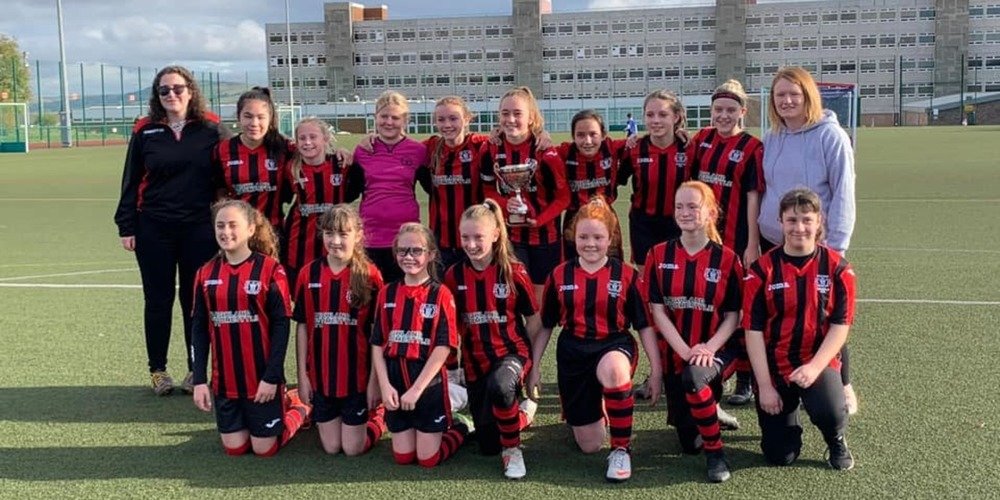 Scone Thistle Girls today retained their league title with an unbeaten record for the second year running. Today's 10-1 victory versus Arbroath CSC Yellows confirms the team finish top of the SWF East Region Lana Clelland League with maximum points.
Manager Dana Ferrar and coach Catriona Colville stated how proud they are of the girls effort and teamwork throughout the year, especially with many younger players joining the team.
For two of the girls, Katie Dalton and Olivia Pankhurst, this is the second year they have won the title (and today Katie scoring her first goal from usual Right Back position) and we wish them every success along with the other girls as they move up to U15's next season.
A big congratulations to the whole team and coaches and we all look forward to holding on to that trophy for another year.
Back to news