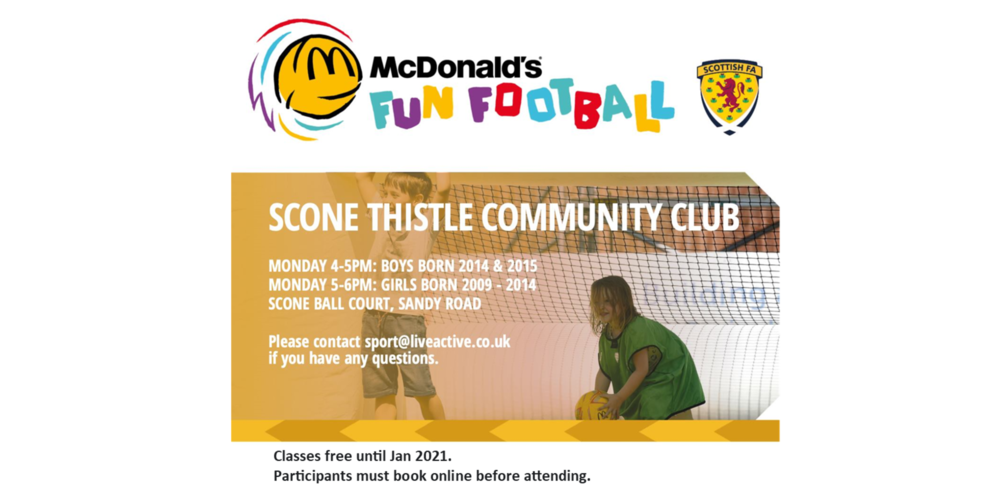 Scone Thistle Community Club in association with LiveActive and SFA will be starting a McDonalds Fun Football centre on Monday 26th October at Scone Ball Court.
Girls born 2009-2014 and boys born 2014 & 2015 are encouraged to attend. Classes are free until Jan 2021.
Advance registration is required and can be done here HERE
Please share widely amongst your own and your childrens friends, relations, school group and clubs.
Back to news