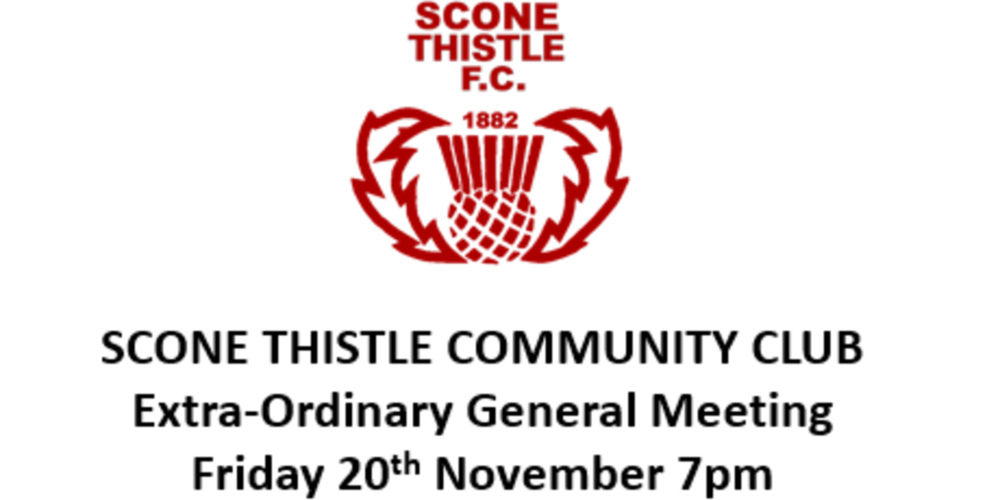 Scone Thistle Community Club are holding an EGM tonight at 7pm via Zoom. Meeting details are below.
All members (parents of registered players) are welcome to attend and contribute. However voting is restricted to the nominated team official.
It is planned to finish around 7.40pm but a follow on session is booked should we need to continue further.
Back to news